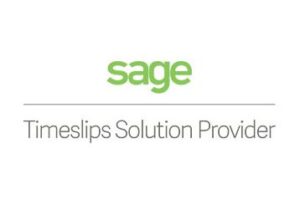 Timeslips is pleased to announce the latest service release for Timeslips Premium is now available. This service release brings those users up to Version 30.0.5.96.  If you use Timeslips Premium and do not see this version under your Help > About Timeslips Premium screen, you need to apply this latest update. This update for Timeslips Premium contains several enhancements, as well as fixes for some reported issues.   This is a major update and Sage Software, the manufacturer of Timeslips Premium notes that fact with new language added to their release notes:
"If you use third-party products that integrate with your Sage product, check with the vendor of your third-party product to ensure their product is fully compatible with this release. If you integrate with other Sage products, check with your business partner or Sage to ensure that these components are compatible."
Here is what is included in the September 2023 Service Release:
Enhancement #1: Send bills by email using the 64-bit version of Outlook.
At last!  Many of our clients call us when they want to automatically send out their invoices by email and find out they can't because they were using the 64-bit version of Outlook.  Now it is possible with Timeslips Premium AND this latest service release.  We're sure this will please a lot of our clients – and their I.T. consultants – in that they can update their Microsoft 365 programs to the 64-bit version.
Enhancement #2: Display slip descriptions for individual slips within rows of Slip List
Users can now show the slip's description in the Slip List View on the same line along with the other slip details. In previous versions, you had to click on each slip to view the associated description.
To make this change, select Slips > Time and Expense Slips, click List Appearance Options from the toolbar, and mark Show description on its own row.
Enhancement #3: Show Daily, Weekly and Monthly views in Slip List
Users can now quickly change the View of the Time and Expense Slip List to show slips My Day, My Week, or My Month; or By Day, By Week, or By Month for all timekeepers. When using any of these views, you can easily move to the previous or next group of slips for that time period.
To use these views, select Slips > Time and Expense Slips and change the View By field at the top of the list.
Enhancement #4: In the Project Summary Subtotals section of a bill layout, there are new fields to account for Replenish funds.
Do you run consolidated bills for multiple matters or projects?  Now on bills that consolidate multiple projects, new total fields are available in the bill designer that account for amounts you're requesting clients send to replenish escrow. This ensures the Project Summary totals match the individual project bills.
To edit bill layouts, select Bills > Bill and Statement Layouts and double click on a bill layout.
Enhancement #5: There is a new filter available for Statements to select clients by their Balance Due.
When printing a Generate Statements run, you can now filter clients to include only those with a balance due over a specified amount or an overdue balance due over a specified amount.
To print statements, select Bills > Generate Statements.
Enhancement #6: NEW REPORT!  On the Aged WIP with Contact Info report, there is a new Slip Type filter.
When printing the Aged WIP with Contact Info report, you can now filter the results to show only Fees WIP or only Costs WIP.
To print this report, select Reports > Client.
Enhancement #7: Print report from Billing Troubleshooter.
Did you know Timeslips Premium had a Billing Troubleshooter?  When using the Billing Troubleshooter to track potential billing issues, you can now print a report with details of each issue found.
To view this report, select Bills > Troubleshooter and if any items appear on the list, click the Print button.
Enhancement #8: Display the assigned Bill Layout name and Email Template name in Billing Assistant.
When reviewing billing information in the Billing Assistant, you can now see which bill layout each client uses to format their bills and which email template each client uses to send bills by email.
To view this information, select Bills > Billing Assistant and view the Layout / Template information on the Overview page.
At Crosspointe, we like to think that if you invest in a program, you own 100% of it. Your billing program is essential to the profitability of your organization. Our team would like to help you get the most out of this and your other technology investments. Contact us at 877-375-2810 or write to us at [email protected]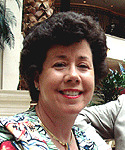 Dana Riel is President and Founder of Business Solutions, Inc., serving the Washington, D.C. metropolitan area since 1985. Her firm is the authorized training center for the region for Time Matters and PCLaw by PCLaw|Time Matters, PLLC; Timeslips and Sage 50 Accounting by Sage Software; and QuickBooks by Intuit Corporation. She also serves as a consultant for Caret Legal (formerly known as Zola Suite), CosmoLex, Soluno & TimeSolv.  As a trainer, Dana has provided training services to organizations such as the DOD Defense Logistics Agency, Judge Advocate General's Office (JAG)/Department of the Navy, University of the District of Columbia School of Law, U.S. Department of Commerce and the U.S. Department of Veterans Affairs, as well as with small‐ to mid‐size law firms in the Baltimore‐Washington D.C. area. In 2009, she participated in the series of day‐long seminars sponsored by the District of Columbia Bar Association Practice Management Section, titled "Basic Training: Learn About Running a Law Office". Ms. Riel also served as an Adjunct Professor in Georgetown University's Paralegal Studies Program, having taught the course, "Legal Ethics/Legal Technology" in 2009; and "Legal Technology" for the Spring and Summer Semesters of 2010. She presently serves on the Advisory Board for PCLaw|Time Matters, PLLC.