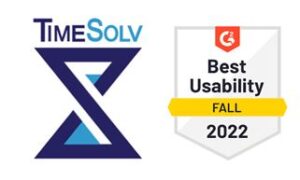 How do you measure success?  Have you tried?  As we approach the end of another calendar year, you may be in a position within your firm or organization where you have to provide reports to management that address this concept.  TimeSolv, ranked #1 in legal billing software by G2.com[1], enhanced its tools in this area by offering new dashboards as a way to increase revenue by providing valuable feedback based on your data.
TimeSolv comes with five programmed dashboards: Staff Dashboard, Client Dashboard, Financial Dashboard, Hours (by Timekeeper), Amount (by Timekeeper) and Billing Rate (by Timekeeper).  Administrators have access to the Dashboards.  Non-administrators can access some of them but only see their own data.  Let's take a deeper look at what's inside.
To access the dashboard section of the program, click on the Dashboard menu > Dashboard.
Staff Dashboard
This displays data by Timekeeper and Date range. It has the option of including Inactive Timekeepers as well.
This panel has customizable widgets that can display among other things, Worked Time, Billable Hours, Realization Rate, Utilization Rate, Collection Rate and so much more.
Non-Administrator users can see their own statistics. Administrators can see multiple staff for a more comprehensive overview.
This dashboard allows both staff and management to effortlessly monitor performance, track billable hours, and identify potential bottlenecks.
Client Dashboard 
This dashboard has filters for one client, several clients (with option to include inactive clients), and a date range.
It can display Matters Added within a date range, Active Matters without Activity, Top Clients (by a variety of categories) and Top Originating Timekeepers by either Matters or Collections.
There is also an eye-opener of a bar at the bottom of this view. Select a client and get some very useful information!
Financial Dashboard 
This gives management an overall view of the firm's performance. There are filters for date range, responsible timekeeper, client and matter.
Instead of asking your accountant, financial advisor or staff, this presents answers to your questions: Who are our top clients?  Who are our top timekeepers?  How is our collection performance?  What are the trends in our billable hours, billed amounts, receipts and write-offs?  It's all here.
Not only can you include your TimeSolv data, but you can also link this program with popular accounting programs for a complete financial picture.
 Hours, Amount and Billing Rate Dashboards
Select a timekeeper and period.
Display in line and bar graph views target goals vs. actual vs. billable in hours, amount generated and average billing rate.
We like to tell our clients that if they are using TimeSolv, the data is there to give you the information you need to track your timekeepers' progress, bill your clients accurately, and make smarter business decisions.   We encourage our TimeSolv clients – and those who are looking for such information – not to overlook this powerful feature, which provides up-to-the-minute information on projects, time entries, invoices, and more.  If you'd like more help with understanding the features on TimeSolv's Dashboard screens, or would like a demonstration, please call us at 877-375-2810 or contact us at [email protected].
__________________________
[1]  See https://www.g2.com/reports/usability-index-for-legal-billing-fall-2023.embed?featured=timesolv&secure%5Bgated_consumer%5D=e41ed1aa-d2ab-4f97-a166-fe6f50a9c8ee&secure%5Btoken%5D=e706ca8279a08b85f9998883c1838f631c2a4ec795c35de896dba950f06cc634&utm_campaign=gate-1916249
See also: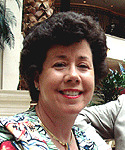 Dana Riel is President and Founder of Business Solutions, Inc., serving the Washington, D.C. metropolitan area since 1985. Her firm is the authorized training center for the region for Time Matters and PCLaw by PCLaw|Time Matters, PLLC; Timeslips and Sage 50 Accounting by Sage Software; and QuickBooks by Intuit Corporation. She also serves as a consultant for Caret Legal (formerly known as Zola Suite), CosmoLex, Soluno & TimeSolv.  As a trainer, Dana has provided training services to organizations such as the DOD Defense Logistics Agency, Judge Advocate General's Office (JAG)/Department of the Navy, University of the District of Columbia School of Law, U.S. Department of Commerce and the U.S. Department of Veterans Affairs, as well as with small‐ to mid‐size law firms in the Baltimore‐Washington D.C. area. In 2009, she participated in the series of day‐long seminars sponsored by the District of Columbia Bar Association Practice Management Section, titled "Basic Training: Learn About Running a Law Office". Ms. Riel also served as an Adjunct Professor in Georgetown University's Paralegal Studies Program, having taught the course, "Legal Ethics/Legal Technology" in 2009; and "Legal Technology" for the Spring and Summer Semesters of 2010. She presently serves on the Advisory Board for PCLaw|Time Matters, PLLC.